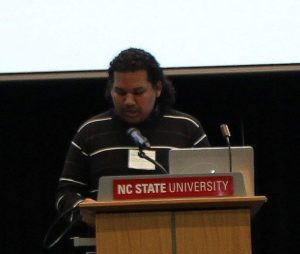 ASSIST recently held its annual Industry Meeting on January 18-19, 2018 at the Duke Energy Hall in Hunt Library. Despite adverse weather and several inches of snow, more than 60 participants were able to join in person, with another several dozen participating online. These participants came from industry program member companies and the ASSIST Center partner universities. Faculty and students from NC State, Penn State, University of Virginia, Florida International University, and University of Utah persevered despite travel challenges to present in person. The importance of this event was to communicate ASSIST's advances and achievements to its members and sponsors through numerous demonstrations and panel discussions.
Below is the list of ASSIST students who presented that day. You can find their presentations, along with faculty presentations & WebEx Recordings on our website.
ASSIST Student Presentations by:
Taylor Neumann, NCSU Graduate Student
Sohini RoyChoudhury, FUI Graduate Student
Ashlyn Young, NCSU Graduate Student
Pitches by:
Alex Hsain, NCSU Undergraduate Student
Chris Boggs, NCSU Graduate Student
A special thank you to our Industry Members for their ongoing support!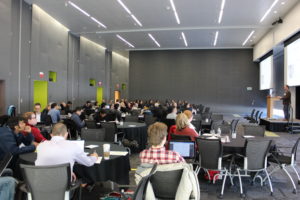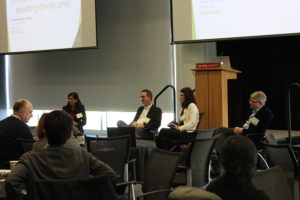 About ASSIST
The realization of self-powered wearable systems for monitoring human performance is possible only with breakthrough technologies that maximize energy harvesting and minimize power consumption. The vision of the ASSIST Center is to develop and integrate such technologies to pioneer the shift towards data driven health management and environmental sensing. These state-of-the-art always-on platforms will inform decisions to manage wellness and establish long-term human performance baselines. ASSIST is fostering a culture of team-based research, education, and innovation, cultivating a diverse group of talented students who are being trained as leaders in the research and innovation of integrated technologies