Undergraduate Academic Program
Undergraduate Academic Programs at ASSIST seek to strategically motivate a diverse group of students to pursue graduate study and careers in nano-science and technology. We have excellent opportunities for undergrads to explore different aspects of this fascinating field. ASSIST partnering institutions offer a variety of similar programs on their respective campuses.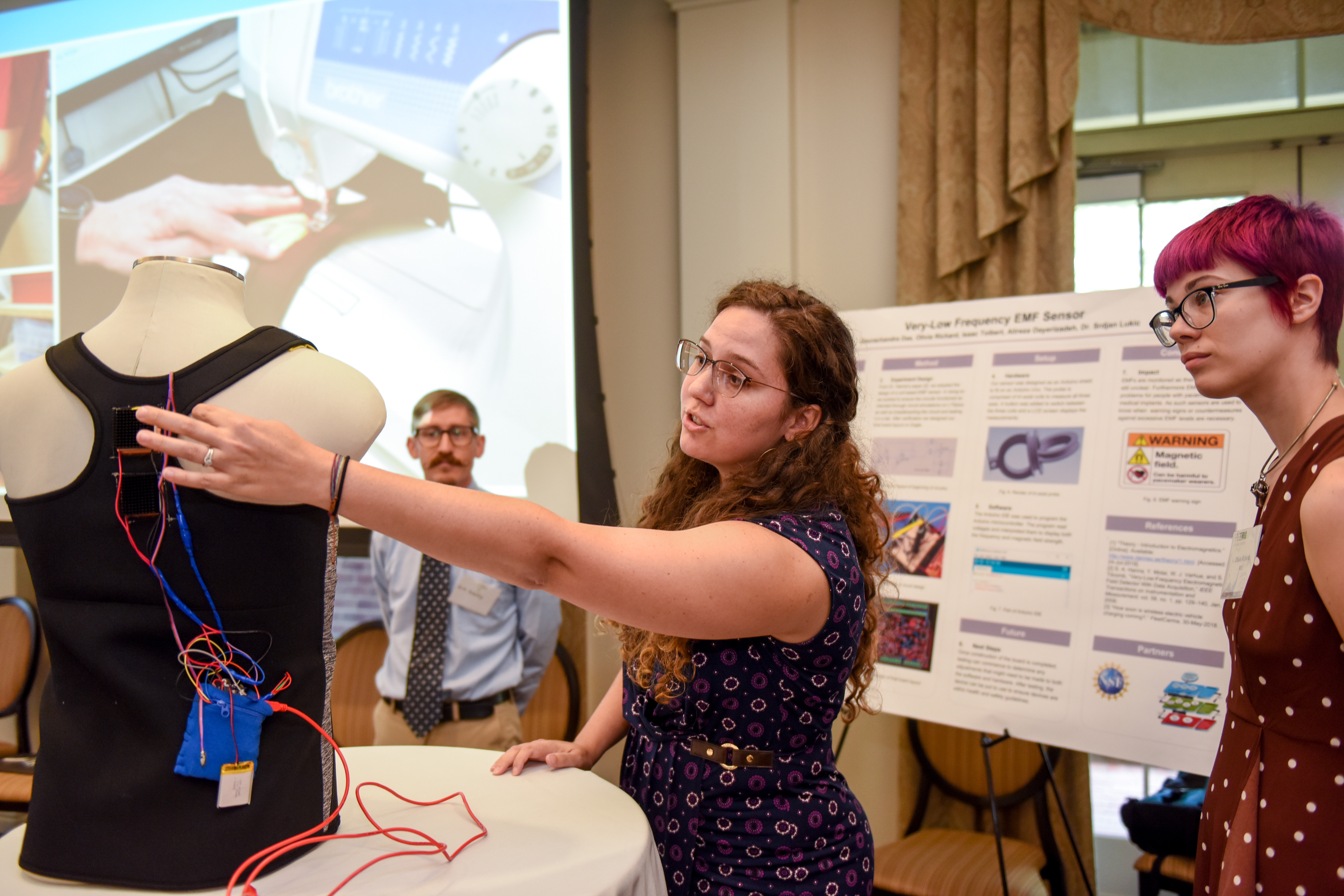 Minor in Nano-Science and Technology
The Center for Advanced Self-Powered Systems of Integrated Sensors and Technologies (ASSIST) is offering a minor in Nano-Science and Technology for any student enrolled in an engineering curriculum. Students will be trained in the fundamentals of nano-scale materials, devices, and systems for a broad variety of applications. This is a multidisciplinary program consisting of courses from a variety of engineering disciplines. Completion of this minor will prepare undergraduate students for the global workforce by combining technical training in nano-science and technology with diversity awareness, engineering ethics, and an understanding of global issues in science and technology.
This is an 18 credit hour program that includes one required introductory course, three technical elective courses, and two general education elective courses. All courses counted for the minor must be completed with a grade of "C-" or better. Students may not take minor coursework on a credit-only (S/U) basis.
Program of Study
Required & Eligible Elective Courses
Required Course: E304 Introduction to Nano-Science and Technology
This multi-disciplinary course provides an introduction to scientific principles and applications of nano-science and technology to students coming from a wide variety of backgrounds. The course takes a systems-based approach to demonstrate how different nano-concepts come together to create systems with unique functions and characteristics. Nano and macroscale systems are compared to emphasize the fundamental differences between phenomena at different scales. This course is the required introductory course for the Nano-Science and Technology minor, but it can also be taken as an elective.
Prerequisites: C- or better in MA 242 and PY 208
Instructors: Dr. Elena Veety (Fall), Dr. Mehmet Ozturk (Spring)
List of Technical Electives (9 credit hours required, 3 must be outside of home department)
CHE 465 Colloidal and Nanoscale Engineering
CHE 460 Nano-Electronic Materials
BEC/CHE 462 Fundamentals of Bio-Nanotechnology
BME 422 Fundamentals of Biomedical Instrumentation
BME 425 Bioelectricity
BME 412 Biomedical Signal Processing
TE/BME 466 Polymeric Biomaterials Engineering
MAE 495 Special Topics in MAE (Topic must be approved by advisor)
MSE 460 Microelectronics Materials
MSE 465 Introduction to Nanomaterials
ECE 404 Introduction to Solid-State Devices
ECE 442 Integrated Circuit Technology and Fabrication
ECE/CHE 468 Conventional and Emerging Nanomanufacturing Techniques and Their Applications in Nanosystems
List of General Education Electives (Pick 1 from each category)
Engineering Ethics
STS 302 Contemporary Science, Technology and Human Values
STS 304 Ethical Dimensions of Progress

PHI 325 Bio-Medical Ethics

PHI 375 Ethics
Diversity and Global Issues in Science and Technology
STS/WGS 210 Women and Gender in Science and Technology
STS 214 Introduction to Science, Technology, and Society
PS 314 Science, Technology, and Public Policy
Admission and Certification of Minor
To apply for the minor, you must fill out the following two forms and set up an appointment to meet with Dr. Elena Veety.
Undergraduate Curriculum at Partner Universities