For information on 2023 Summer Camps, click here!
---
Sensing Science with ASSIST
Exploring physiological sensors for wearables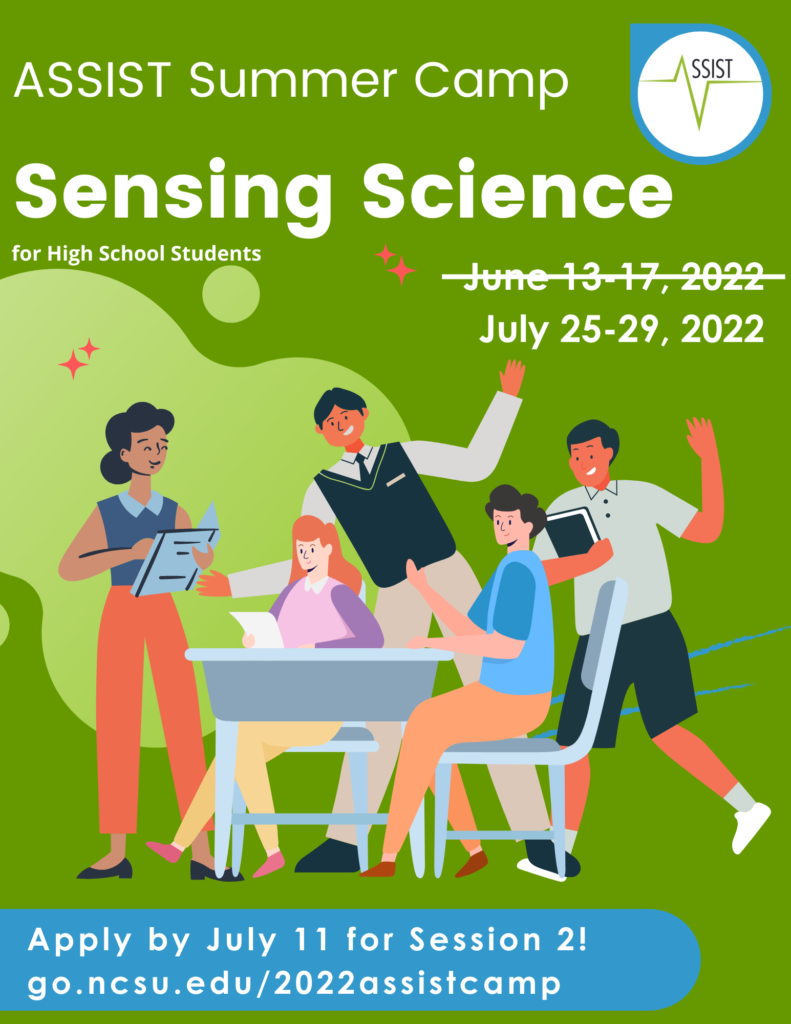 The ASSIST Center at NC State is bringing sensors to life with summer day camps for high school students in grades 9-12. NC State faculty will share their research with students and teach data gathering and analysis techniques. This summer experience is geared toward students with an interest in computer science and biology.
Following the steps of the Engineering Design Process, students will learn about global One Health issues that affect humans, animals, and the environment and how they can use open source platforms and simple sensors to detect and mitigate these issues. During the camp, students will experiment and study human physiology principles using multiple platforms. These activities will allow students to explore how heart rate and blood pressure are influenced by exercise, methods for detecting muscle movement, and how to quantify other physiological responses so data can be collected and analyzed by sensors.
No experience or specific background is required; just an interest in STEM and wearable devices!
Topics:
Grip strength and muscle fatigue
Coughing and heart rate
EKGs and muscle movement
Day 1: Introduction to ASSIST, circuits, & Arduino
Day 2: EKGs, pulse, blood pressure
Day 3: Muscle sensors
Day 4: Accelerometry
Day 5: Engineering Design Challenge
Cost: $300, includes materials and supplies, lunch, and instruction by specialized lecturers and ASSIST Center university faculty.
Location: NC State University Centennial Campus
Date: June 13-17 OR July 25-29, 2022
Time: 9a-4p
Teacher to student ratio: 1:10
Please reach out to ASSIST's Education Director with any questions.