Graduate Academic Program
ASSIST offers highly interactive and collaborative graduate programs across each of the partner universities. Its goal is to develop an interactive community, to foster a culture of engineering, and to engage in research and education. This is achieved by encouraging mentorships, officering rigorous coursework, creating an innovation ecosystem, support professional development training, and offer diversity and leadership experience.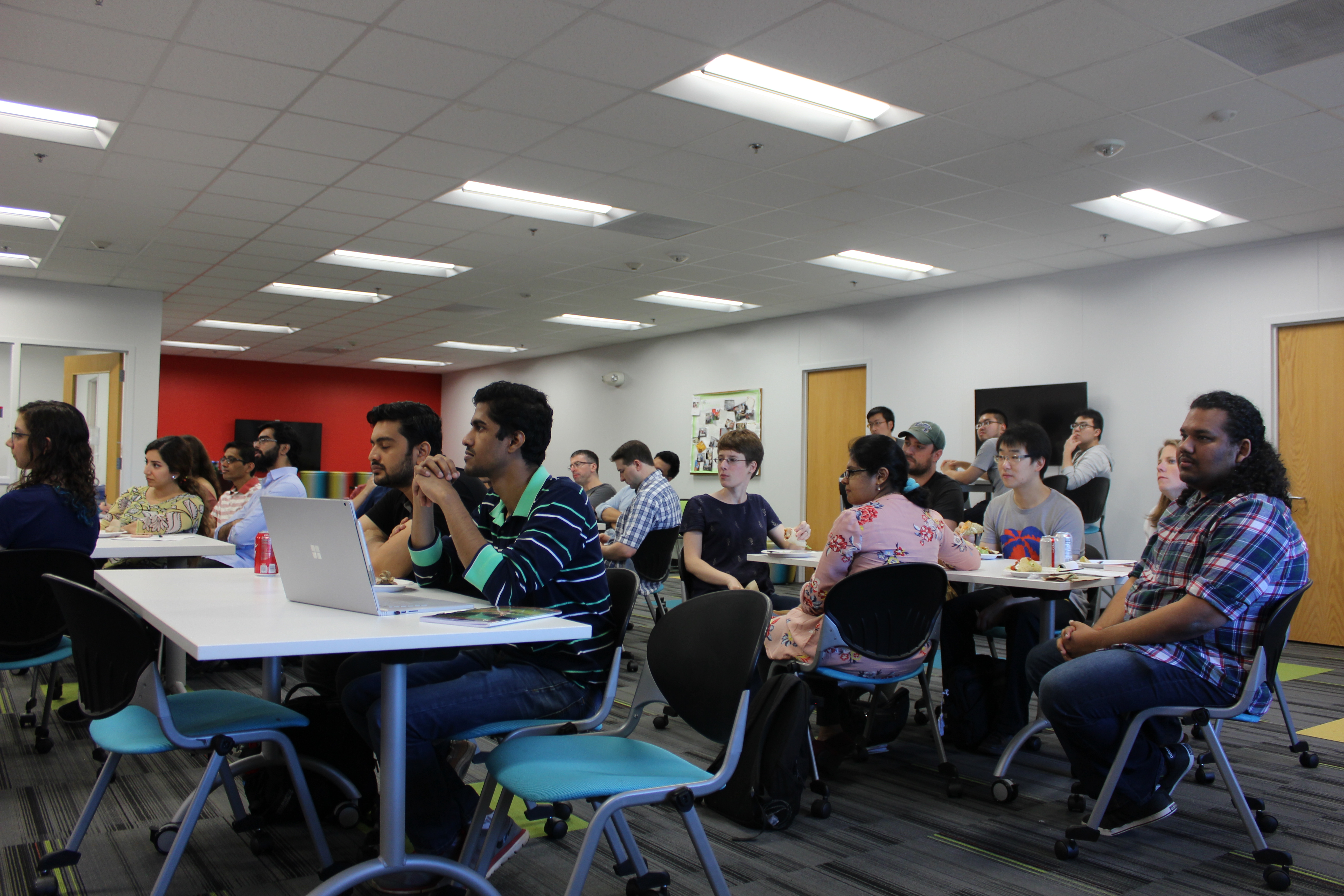 NCSU Graduate Certificate
Advanced Self-Powered Systems of Integrated Sensors and Technologies (ASSIST) now offers a graduate certificate program in Nano-Systems Engineering. The graduate certificate in Nano-Systems Engineering is a multidisciplinary program serving both degree and non-degree students starting in the spring 2014 semester. Whether you are already a graduate student within ASSIST, or simply want to develop additional expertise in the field of nanoscience and technology, this multidisciplinary certificate will be a useful addition to your academic career.
The graduate certificate consists of a sequence of courses that will equip students with the technical skills essential for graduate research in the field. In addition, the certificate teaches entrepreneurship and other relevant skills that will help students be competitive in the modern engineering environment. The scope of the program is broad enough to include applications of nano-technology in a variety of fields including digital logic, energy harvesting, biomedical applications, and others. As such, the certificate includes technical electives from many departments to provide breadth in different topics.
Program of Study
Required & Eligible Elective Courses
Required Courses
ECE/CHE Conventional and Emerging Nanomanufacturing Techniques and Their Applications in Nanosystems (3 credits)
Please choose 1 of the following required courses:
MBS 576: Technology Evaluation and Commercialization Concepts (4 credits)
ECE 592 Product Innovation Lab (3 credits)
List of Core Electives (Pick 2)
BME 590 Nanobiotechnology
BME 590 Biosensors
CHE 596C Nano-scale Films and Surfaces
CHE 596I Colloid Science and Nano-Scale Engineering
ECE 538 Integrated Circuits Technology and Fabrication
ECE 739 Integrated Circuits Technology and Fabrication (Lab)
ECE 792 Self-Powered Nano Systems
ECE 592 Micro-Machined Sensors and Actuators
ISE 718 Micro/Nano-Scale Fabrication and Manufacturing
MAE 536 Micro/Nano Electromechanical Systems
MAE 589 Micro-Transducers
MSE 760 Materials Science in Processing of Semiconductor Devices
MSE 771 Materials Science of Nanoelectronics
MSE 791 Introduction to Mano-Materials
List of Technical Electives (Pick 1)
BME 525 Bioelectricity
BME 566 Polymeric Biomaterials Engineering
ECE 530 Physical Electronics
ECE 557 Principals of MOS Transistors
ECE 724 Electronic Properties of Solid State Devices
ECE 723 Optical Properties of Semiconductors
ECE 592 Bioelectricity and Neural Interfaces
ECE 592 Organic Electronics and LCDs
ISE 714 Product Manufacturing Engineering for the Medical Device Industry
Requirements for Admission
Students must meet ONE of the following requirements for admission into the graduate certificate program:
Have an undergraduate degree in a related field from a four-year college or university, and have a GPA of at least 3.0 on a 4-point scale in the last 60 credit hours of undergraduate study;
Be a degree student in good standing in an NC State University graduate program in a related field.
An application for acceptance into a certificate program is required for all new applicants.
A student may obtain more than one certificate. Each certificate must have at least nine (9) credit hours that are unique to it. Each semester, students should contact the Certificate Coordinator to determine registration procedures, course availability and registration dates. Completion of a certificate program in no way guarantees entry into a graduate degree program.