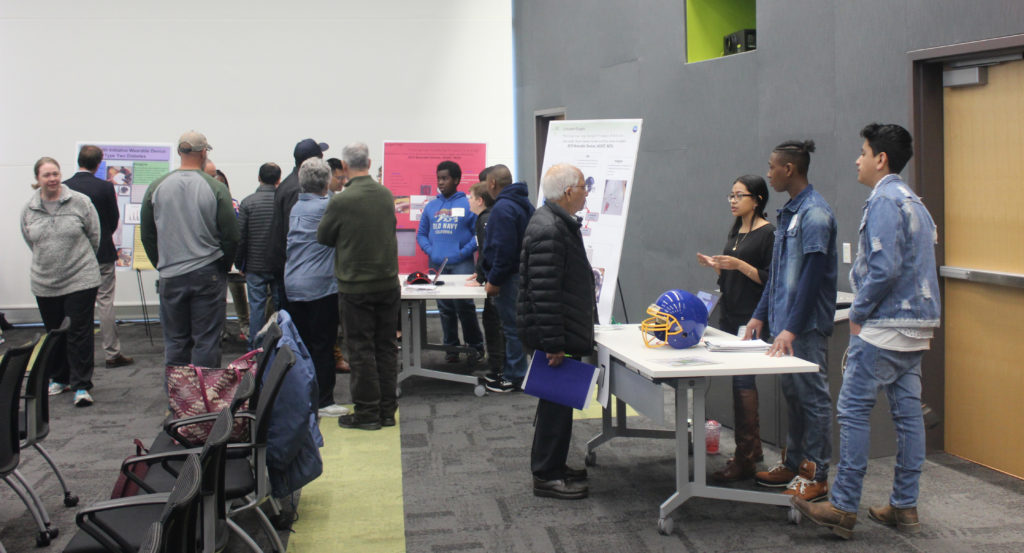 The ASSIST Center has developed strategic outreach partnerships with 11 middle and high schools to enhance teachers' engineering content knowledge and teaching methods, bring nanosystems engineering concepts into the classroom, involve high school students in ASSIST research, and thereby increase the diversity and enrollment of domestic students in university engineering degree programs.
Wake County STEM Early College High School, Raleigh, NC
Southeast Raleigh High School, Raleigh, NC
Centennial Campus Magnet Middle School, Raleigh, NC
Carroll Middle School, Raleigh, NC
Buford Middle School, Charlottesville, VA
Charlottesville High School, VA
Coral Park High School, Miami, FL
Rockaway Middle School, Miami, FL
The Grier School, Tyrone, PA
Tyrone Area Middle School, Tyrone, PA
Tyrone Area High School, Tyrone, PA
Develop integrated pre-college teams to stimulate student interest in engineering careers and increase the diversity of U.S. college students in engineering.
Provide teacher workshops to enhance teachers' knowledge of engineering/nanotechnology concepts and careers.
Engage ASSIST students in pre-college outreach activities to improve their ability to bring the excitement of engineering to younger students.
Engage middle and high school students in engineering summer camps, nano clubs, and NanoDays on university campuses to encourage increased interest and diversity in science and engineering majors and careers.