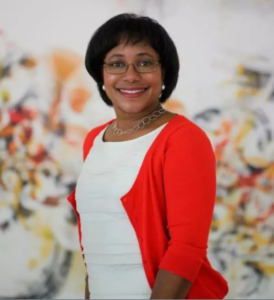 In celebration of Black History Month, ASSIST would like to highlight Paula Hammond as a significant figure in the advancement of nanotechnology. She has won numerous awards in her field winning professional attention from many researchers. In addition to her contribution here is a list of 20th century figures who have shaped many fields in the United States.
Paula Hammond is a recognized and widely-cited researcher in biomaterial and drug delivery. She is currently the Head of the Department of Chemical Engineering at the Massachusetts Institute of Technology (MIT) and a David H. Koch Professor in Engineering. Her research interests are in macromolecular design and synthesis, targeted drug delivery for cancer, nano-scale assembly of synthetic biomaterials, and electrostatic and directed materials assembly.
Hammond was born in 1963 in Detroit, Michigan To Jesse Francis (father) and Della Mae Goodwin (mother). Hammond graduated from MIT with a Bachelor of Science in Chemical

Engineering. Immediately after graduation Hammond move to Atlanta, Georgia where she earned her Master of Science in chemical engineering from Georgia Institute of Technology. In 1993, she returned back to MIT where she earned her Ph.D in ChemE. Her breakthrough as a scientist occurred in 2003 where Hammond began to focus on biomaterial. She merged design and polymer engineering to create improvements in drug delivery technology.Throughout her career Hammond published over 150 scholarly articles in chemical engineering. She also participated in the Integrative Cancer Research at the Massachusetts Institute of Technology.
In 2004 she was named the Mark Hymam, Jr. Career Development Chair and the Bayer Distinguished Lecturer. In 2010, she was named Scientist of the Year by the Harvard foundation. In addition, Hammond was named one of the "Top 100 science stories of 2008" by Discover Magazine. Recently she received the 2018 ACS National Award in Applied Polymer Science which recognizes and the achievements of scientists in polymer and polymer materials research.Hammond's most recent research involves developing technologies to kill cancer. Watch her TED talk here to learn more.