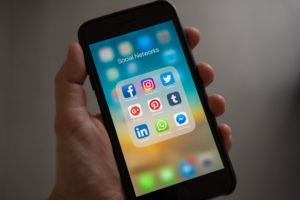 Social media has changed the way we interact with data and other people. Now, it is essential for many businesses to have social media platforms in order to become successful and survive in competition. So, can researchers benefit from social media as well? If done right, yes. Research findings (below) have shown that social media is a suitable channel in promoting research awareness and increasing engagement in your audience. Although researchers do not have tangible things to sell, as opposed to businesses, it is their skill and knowledge that is being offered. As a result, researchers play a vital role in promoting their organization's knowledge as well as their own.
Likewise, social media sites allow researchers the capabilities of personal branding. Since social media pages speak from first-person point of view, it can be fairly easy to build your own persona online. Garnering credibility and respect is extremely important for many researchers in their field.
An average of 2 hours and 15 minutes per day is spend on social networks
Where do you start?
Here are a couple of guidelines to keep in mind when creating your online platforms. Keep in mind that gaining attention to your social platforms (i.e. social media, blogs, videos) takes time and consistency. It takes marketers up to 3 months or more of constant online interaction in order to see results in their social media sites. Your online presence does not increase overnight.
Target your audience: Start by asking yourself who are you trying to reach and what is your message to them? With a audience in mind, it makes it quicker and easier to get your message across. For example, if your research involves mobile apps your target audience would most likely be: students & teachers, mobile brands and app developers.
Slogans, catch phrases and bio's: The next step would be to create short biographies for your pages. In order to keep your audience engaged, it is essential to keep your bio short and simple since our attention span is only 8 seconds long. In fact, it only takes online users less than 15 seconds to either click away or stay. The twitter account above is a good example of keeping your bio short yet informative. Paul Sonnier's page does a great job at listing importing details about his career and achievements. You can also link your website and promote your other social pages. Adding catchphrases and slogans can help others remember and locate you easier.
Up to 74% of users get their daily news from Twitter
Share videos and images. Visually attracting images or engaging videos will hook your audience for longer periods of time and helps you disperse your message quicker since videos and image are constantly recycled by internet users. Be careful about unpublished results or other sensitive details, of course. For many research advancements, visual communication is the most effective – people really 'get it' once they've seen it. It's worth the time of snapping photos or shooting short videos, even on a typical smartphone.
Visual content is more than 40x more likely to get shared on social media than other types of content.
How do you use social media as your research tool?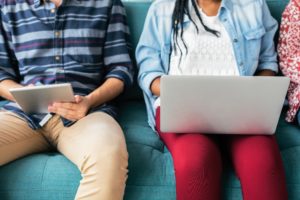 Did you know that there have been many studies conducted through social media channels? Not only can you spread your message online, but also use media sites as an instrument in your own research. This idea has helped researchers conduct their studies and research in a less costly manner while still gaining attention online. Below is a list of platforms where you can apply your research material.

Facebook:

Snowball sampling has been used by many researchers to reach a larger pool of participants at a low cost.This process involves using users to recruit their friends to join a study. For example, myPersonality study was able to gain over 6 million participants in 4 years by using a 360-degree feature assessment where Facebook users asked their friends to judge their personality. This research became successful as a result of it being an engaging study among Facebook friends and family users.
Linkedin

: Linkedin users have the ability to connect and get connected on a professional level with many experts in their field. Linkedin Group offers the capability to create a space where Linkedin users can add users to a inclusive group. This might be a great starting point for researchers looking to get a clearer view of their own research by asking experts and influencers in their area.

Twitter

: Twitter has been a trending social media site among many celebrities and well-known companies. Once a tweet goes viral it has the ability to be noticed by media outlets and shared online. A professor at Toronto University was able to spread her study on the impact of air pollution on cyclists through just one tweet. Her case study was picked up by a cyclist magazine and consequently led to media coverage by major networks.
Key factors to consider online and offline:
Increase citations:

Keep your links active and up-to-date. The easier you are to find the easier your work is to find. Your work gets recycled by internet users and if not updated properly, it makes it difficult for others to recognize you.
Track funding opportunities

: See where your field is going and be aware of other opportunities you can benefit from.
Professionalism

: Creating your social media pages is one thing and maintaining it active is another. Make sure you are constantly updating your profile and job titles, especially on Linkedin. Whether companies are considering hiring you or sponsoring your university research, a polished online presence matters in business.

Know your leaders:

It is vital to learn more about your leaders in your field as you continue to seek employment or extend your studies. If you are looking to land a research position or get sponsored it helps to know who they are and what they are looking for.
---
Want to learn more?
https://timreview.ca/article/1098
https://www.emeraldinsight.com/doi/pdfplus/10.1108/07363761211221800https://hbr.org/2016/06/how-academics-and-researchers-can-get-more-out-of-social-media
https://www.forbes.com/sites/johnrampton/2014/09/29/25-ways-to-grow-your-social-media-presence/#9dced4562fbd
http://www.apa.org/monitor/2016/03/ce-corner.aspx
https://www.landscapeleadership.com/blog/bid/225319/7-Ways-to-Use-LinkedIn-for-Prospecting-and-Research