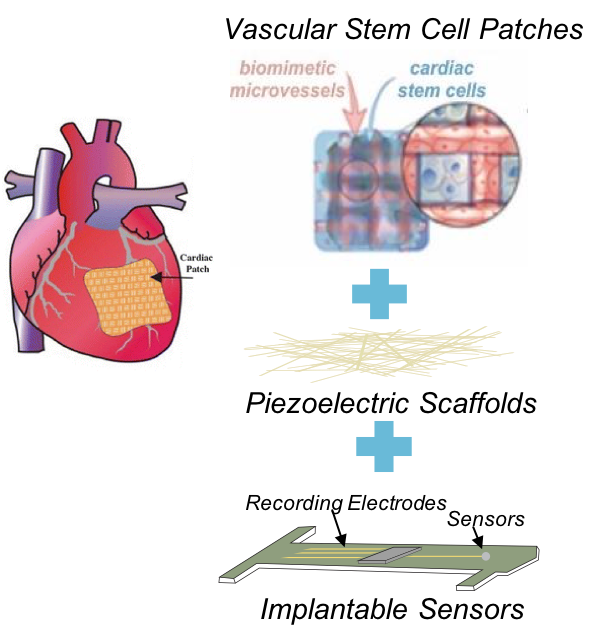 Cardiovascular diseases are one of the leading causes of death globally, resulting in 17.3 million deaths (31.5%) in 2013 up from 12.3 million (25.8%) in 1990. Despite evidence-based medical and pharmacologic advances, the management of cardiovascular disease remains challenging, whether in the ambulatory setting where periodic disease monitoring has failed or in the inpatient setting where readmission rates and morbidity remains high.
It is estimated that 90% of cardiovascular diseases are preventable. Vigilant, implantable devices have the potential to be game-changing therapies for the provision of real-time feedback in cardiovascular disease.
ASSIST's efforts focus on the development of low-power, energy harvesting, and externally powered devices to enable biodegradable and continuously functional, implantable systems. By breaking new ground in resorbable bioelectronics, implanted biosensors, and transcutaneous powering, ASSIST and collaborators are developing innovative, externally powered biosensor technologies with therapeutic applications in regenerative cardiac medicine and treatment of aortic aneurisms.
Learn more about the researchers involved with this project: