Registration for this event is closed but we may still be able to accommodate you – please reach out to Ren Shore if you'd like to attend.
The IConS Symposium will take place on Thursday, May 25 in the Plant Sciences Building on NC State University's Centennial Campus.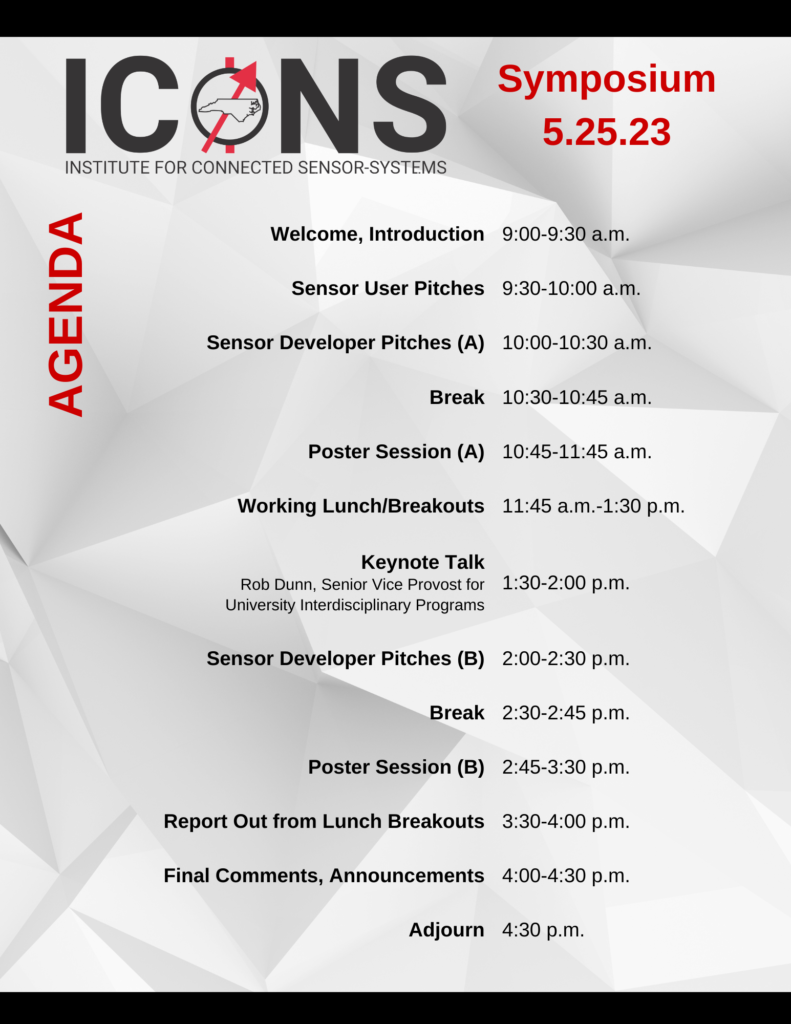 IConS Mission:
The mission of the Institute for Connected Sensor-Systems (IConS) is to lead, integrate, and deliver sensors, sensing, and systems solutions for and by the research community at NC State University. In carrying out this mission, IConS is committed to providing, facilitating, and enhancing (1) partnerships and collaborations among researchers and (2) multidisciplinary training opportunities for the University's student body under the mentorship of an internationally-recognized membership of engineers and scientists.
IConS Vision:
The vision of IConS is to be the center-of-gravity at NC State University for developers and customers of sensor systems to enable innovative, value-driven, real-world solutions, which will enable NC State University to acquire, execute, and grow new research programs.
IConS will accelerate/catalyze convergent sensor research at NC State making it a Center of Excellence and positioning it a national and global leader in helping address societal problems through innovative and transformative technologies.